Join us for the following events to connect with the local home staging community, and gain insights to improve your business.
How to improve your Business Digital Presence
How to improve your Business Digital Presence
Hosted by Annette Mendes (www.annettemendes.com)
Date: March 27th, 2018
Time: 9:30-12:30
Is it important to have a website or a blog for your business?  Do you question if having just a website is enough or should you invest your time in social media platforms?  What is the right media for your business?
These are all very common questions for business owners and I am here to help discuss these concerns and try to find the best solution for you.  Please join me On March 27th in the Lux Studio and learn how to improve your business digital presence!
This workshop will outline:
– What digital business is
– The importance of having a digital presence and the 7 principles to have an interesting website
– If Social Media is must for your business and what is the right Media for your business
– We will be creating a Social Media Calendar for your business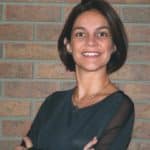 Annette Mendes
Guest Speaker
Annette Mendes has over 10 year experience in the Digital Business world. She began with her own e-Commerce in Brazil and then had the honor of contributing her digital business expertise to few large companies in Brazil which helped grow their organizations. Annette Mendes took the leap and decided to follow her passion and she now owns a digital business consulting firm that helps entrepreneurs and small business to succeed in the digital world!
Financial Wellness for Entrepreneurs
Financial Wellness for Entrepreneurs
Join our dear friend Lianne Kim of Think Big Consulting for a FREE workshop: Financial Wellness for Entrepreneurs. Learn what it means to be truly financially fit, and how to grow your business in authentic ways that feel amazing and true to who you are. This workshop is guaranteed to get you excited about the money side of your business and get you inspired to take action!
Thurs. April 5th, 2018
10am-12pm (*arrive early to network and secure a good seat!)
Lux Furniture Rental (238 Lesmill Rd.)
Space is limited, so please only register if you are certain you can attend. To register please visit:
http://thinkbigsalesconsulting.com/financial-wellness-workshop-april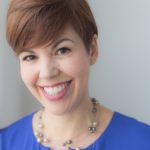 Lianne Kim
Guest Speaker
Lianne Kim is the owner of Think Big Sales Consulting. She has 15 years of experience in sales and marketing and runs a network of over 240 small business owners in Toronto. She specializes in helping small businesses grow their sales by implementing simple yet effective systems and practices.
How To Create Compelling Content Online
Starting a blog, Facebook page or Instagram account can seem overwhelming. Once it's there, what the heck will you fill it with? The thing is that you're already creating the kind of content people love by designing beautiful spaces—even if you're just redecorating your own home.
A former web producer at HGTV Canada, Vanessa will share the secrets she learned about the design content that does best and what people really want to see.
This workshop will outline:
The best places to start building an online presence—which social media sites are best for you?
The kind of décor content people love
How to turn your daily grind into compelling blog and/or social posts
How often to post and how to create a simple schedule to keep your feeds updated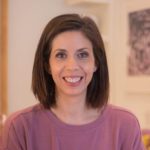 Vanessa Grant
Guest Speaker
Vanessa Grant is a mom to two wild things, a journalist and a former web producer for HGTV Canada. Her company, Grant Media helps small businesses blog and make connections through social media, with style. Vanessa is the brains behind Mommyfluencer, a business (and Instagram account) focused on matching stylish brands with Instagram mom influencers.
Mastermind Concept Presentation
Hosted By Spark Consulting
Mastermind Concept Presentation
Q & A Mastermind Session
What keeps you up at night?  Bring your questions and concerns and we'll give you our best advice and expertise!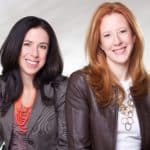 Spark Consulting – Amy Ballon and Danielle Botterell
Guest Speaker
Amy Ballon and Danielle Botterell are the principals of Spark Consulting. They work with entrepreneurs to create and capitalize on opportunities for growth. Their expertise in business is a result of their corporate backgrounds, MBAs from the Rotman School of Management, University of Toronto, and from the real life experience, over 10 years, of having started, grown and sold a business of their own. Their areas of expertise include the creation and execution of strategic plans, sales and marketing strategy, and management coaching. Amy and Danielle are a published authors on the subject of entrepreneurship. Their book, Mom Inc., published by HarperCollins, presents a realistic picture of what it's like to grow a business while raising a family. Amy and Danielle are passionate about the success of small business in Canada. Their views on this subject have been featured in national print media, radio and television. They speak on the topic of entrepreneurship at women's conferences, the Rotman School of Management, George Brown College, and the Toronto Public Library.
Use The Lux Studio for a home staging event you can be proud of.