Join us for the following events to connect with the local home staging community, and gain insights to improve your business.
Create Your Success: Find Your Sweet Spot Between Inspiration and Structure
Do you ever feel like your ability to succeed is a constant balancing act? You are not alone. There is another way. Join Laura Tucker  for a free 2 hour workshop where she will show you how to find your sweet spot, spark your creativity, and bring your desired results into reality.
Registration link:  https://lauratucker.com/luxfurniture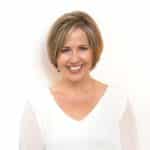 Laura Tucker
Guest Speaker
Laura Tucker is a leadership coach, inspirational speaker, and the host of the Free Your Inner Guru™ podcast. She's helped hundreds of entrepreneurs and business leaders navigate the challenges of leadership and while remaining true to their authentic values.
WHAT IS SEO?
Hosted By Annette Mendes
Let's learn about SEO in simplified terms!  SEO stands for Search Engine Optimization and as a small business owner, if you want your website to be able to be found on Google, you need to know SEO.
Annette Mendes, a digital consulting guru, will teach and discuss:
– What SEO is, how it works and why it is important
– On-Page optimizations – easy activities that can be done in the website to improve the SEO
– Off-Page optimizations – easy activities that can be done out of the website to improve the SEO
Getting your website noticed on Google begins with this 2 hour workshop.  Learn and grow with Annette Mendes.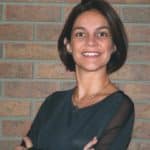 Annette Mendes
Guest Speaker
Annette Mendes has over 10 year experience in the Digital Business world. She began with her own e-Commerce in Brazil and then had the honor of contributing her digital business expertise to few large companies in Brazil which helped grow their organizations. Annette Mendes took the leap and decided to follow her passion and she now owns a digital business consulting firm that helps entrepreneurs and small business to succeed in the digital world!
Use The Lux Studio for a home staging event you can be proud of.