Join us for the following events to connect with the local home staging community, and gain insights to improve your business.
Pitching to Real Estate Agents
As Home Stagers, we rely on Real Estate agents for much of our business. But few of us are consistently working on prospecting new agents and wowing them with our talents. Pitching to an agency or brokerage in person is a fantastic way to share your message and skills with the people who need you most. That said, crafting the perfect pitch takes time and effort.
In this workshop we will cover:
The art of prospecting and building relationships with agents
How to lock in your pitch and ensure as many agents as possible show up
How long your pitch should be and what to cover in that time
How to create a visually appealing slide deck that shows off your best work
How to deliver your message in a confident yet engaging manner that gets them to book you!
… and much more.  I look forward to you joining me for this workshop.  Please email Lux to register: info@luxfurniturerentals.com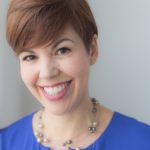 Lianne Kim
Guest Speaker
Lianne Kim is the owner of Think Big Sales Consulting. She has 15 years of experience in sales and marketing and runs a network of over 240 small business owners in Toronto. She specializes in helping small businesses grow their sales by implementing simple yet effective systems and practices.
Everything You Ever Wanted To Know About Being A Stager!
Join me for this FREE introductory session on how to be a stager. Staging is a wonderful career with amazing options!
You'll get the answers to all your burning questions
What does a stager do?
What kind of staging training do you need?
What do you need to start a staging business?
This workshop is perfect for you, if
You're keen to make a living doing what you LOVE
You want to add staging to your existing real estate or decorating business, or
You love everything to do with decorating!
Click here Catherine@thesuccessfulstager.com to register for this special FREE information session sponsored by LUX Furniture Rentals, and presented by Catherine Lewis-Brown, Founder of The Successful Stager Training Academy.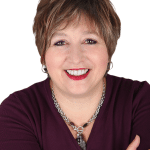 Catherine Lewis Brown
Guest Speaker
Catherine is the owner of Ready to List Staging in Toronto, and the founder of The Successful Stager Training Academy. Catherine's programs, tools and resources have been created to inspire, motivate and empower women in the growth of their business, but especially, stagers! She is also the owner of the Just For Stagers and How To Start A Staging Business Facebook groups, thriving hubs for stagers to meet from around the globe and share their successes and best practices.
Use The Lux Studio for a home staging event you can be proud of.